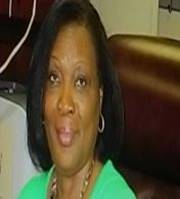 From the Director
Greetings and Welcome!
As we embark upon a new school year, I am more than excited to work with you and your child. We will work diligently with our students to build firm foundational skills so that they become lovers of learning.
Parents have a critical role to play in their children's learning. At Leland Pre-K and Kindergarten Academy, we embrace parental involvement and encourage a solid partnership among students, parents, and staff members.
We encourage parents to be a part of their child's education. As an effort to communicate and involve parents, we send home Parent Newsletters each week. We also post messages in School Status, in addition, a home to school work folder is also sent home each day of the week. We encourage parents to check these folders to receive information about school, as well as leave any notes you may have for the teacher. Communication is key and parental help and support will help children become more successful in school. Again, our goal is to create lifelong learners.
As always, if there are questions or concerns, please feel free to contact me at (662)-686-5032.
Educationally yours,
Mrs. Linda W. McAdory